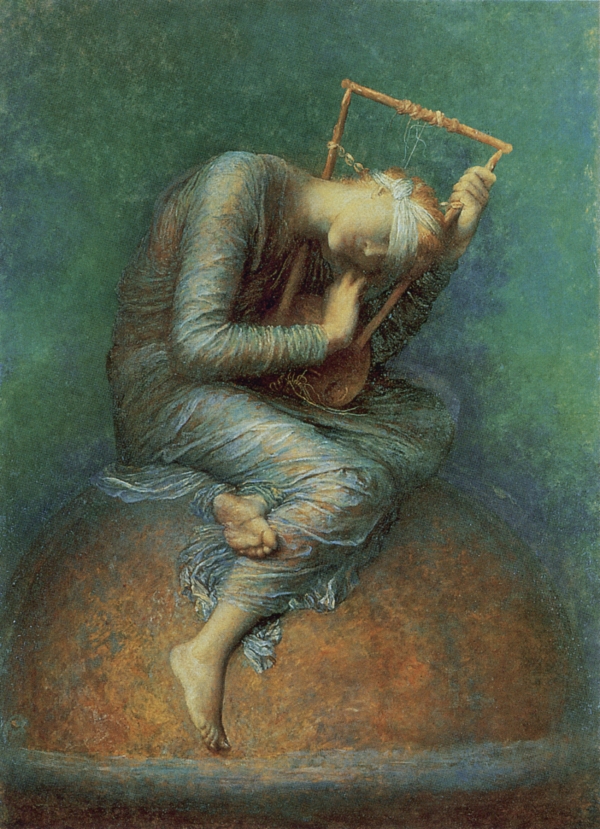 'Hope' by George Frederic Watts, 1886
Oil, Tate Gallery, London
Here, Hope is blindfolded, seated on a globe and playing a lyre of which all but one of the strings are broken. Watts wanted to find an original approach to allegory on universal themes. But Hope's attempts to make music appear futile and several critics argued that the work might have been more appropriately titled Despair. Watts explained that 'Hope need not mean expectancy. It suggests here rather the music which can come from the remaining chord'.
"I know."


I thought it would be a perfect start here. It meant so much to me too, to find out we have this commonality. I used to have a print of "Hope" above my bed for years when I was a student. And now I have the copy you've sent me up on my bedroom wall again. Feels just right. Pictures can connect people in such amazing ways! And like songs, they gather all these memories and feelings attached to them like velvet moss.